We introduce the history and culture of Yagorodon from Yamanokuchi Town in an easy-to-understand manner using real objects, panels and models. Every year on November 3, the Yamanokuchi Yagoroudon Festival is held.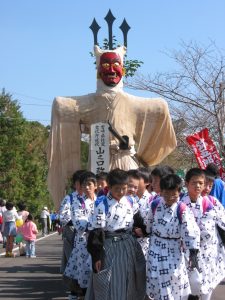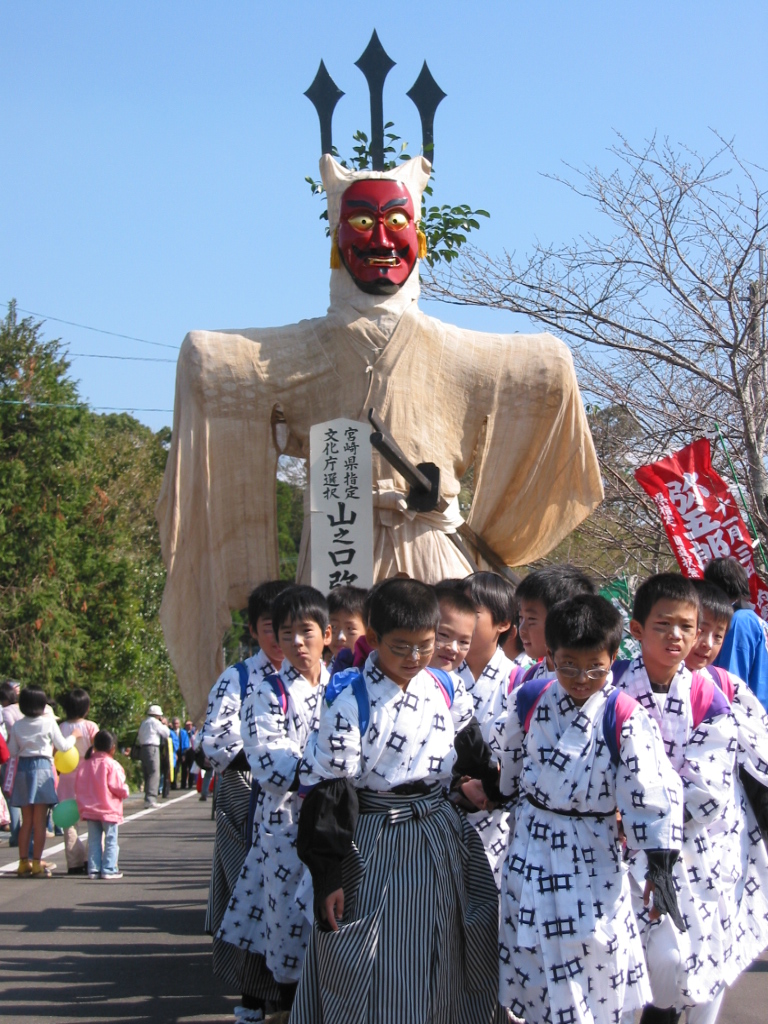 According to the legend, Yagogodon was the prisoner's commander who resisted the Ritsuryo government during the "Rebellion of Hayato people" that broke out in the 720 years of the Nara period (4 years of retirement). Although this revolt is suppressed, it seems that many victims have come out and cruel executions have been carried out. It is said that this was the origin of the present "Yagorodon Festival", after which a liberation party was held to honor the spirits of the prisoners who had been defeated in this battle. In addition to here, Yagorodon is also celebrated at Iwakawa Hachiman Shrine in Kagoshima Prefecture and Nichinan Tanokami Hachiman Shrine in Miyazaki Prefecture. It is said that Yagorodon of Yamanokuchi is the eldest son.
Yamanoguchi Shingorodon Festival
It is a festival to be held at Maruno Shrine (Makotono Shohachimangu Shrine) in Tokiyoshi, Yamanoguchi Town, Miyagi on November 3. The statue of Yugorodon is 4 meters tall, and has a red face with an ebony and a white coat of hemp. There are two swords at the waist and a fork of three legs sticking out of the head. There is an Okamiko procession called "Hamadori" (Hamadakiri) to "Ikeno Shrine" about 600m away from the Maruno Shrine, and the Gogorodon takes the lead. It was designated as a designated intangible folk cultural asset of Miyazaki Prefecture on March 27, 1990 (Heisei 2).
Hall of Shingorodon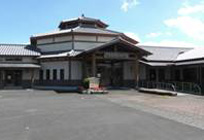 In the Hall of the Gogo-don, there are displays of the Goro dolls and models, videos, panels, etc. representing the state of the Hamada-nari. The Gogoro Don Festival on November 3 is crowded with many worshipers and onlookers. We have an exchange training room and a life improvement food processing room, which will be a place of intergenerational exchange.
Location
Opening hours 9 am-5 pm
※ Interchange training room 1.2 and cooking processing training room are from 9:00 am to 10:00 pm
closing day
Every Monday (Tuesday the following day if Monday is a public holiday)
New Year (December 31-January 6)
Admission fee free
※ When we use interchange training room 1 and 2 and cooking processing training room, separate fee for use is necessary
※ Please use life improvement food processing room (link to appropriate page of Miyakonojo City Hall) 1702, Tomichi, Yamanoguchi-cho, Miyazaki Prefecture TEL 0986-57-3713
There is a parking lot