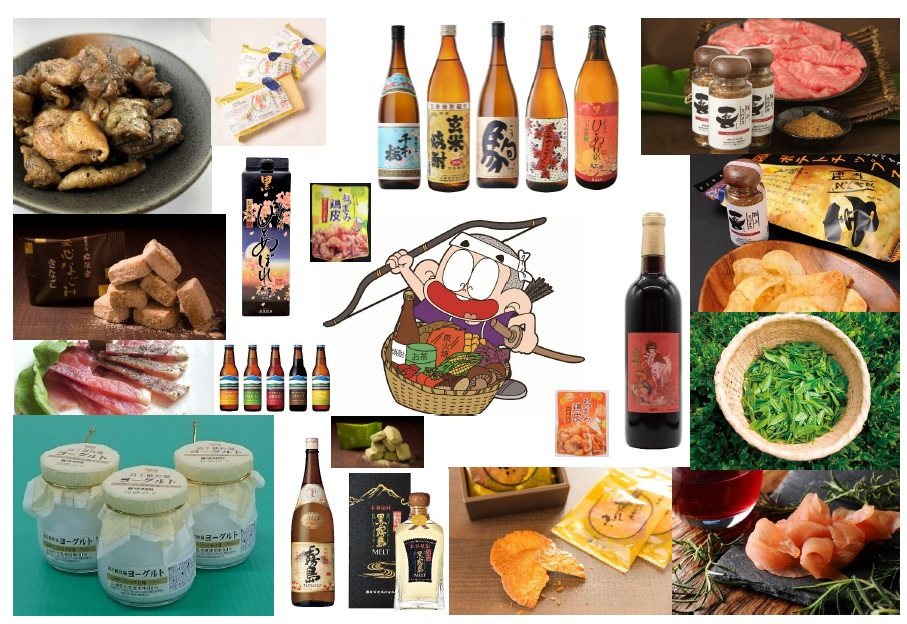 Miyakonojo is a treasure trove of special products Items to be evaluated and shipped nationwide and abroad
Livestock products, farm products
It is also known for the production of Wagyu beef represented by Miyazaki beef, pigs known for unique breeding methods, and local chickens and broiler chickens in Miyakonojo, which is a livestock farming kingdom. There are many types of vegetables, and Japan's largest producer is famous for its valuable domestic production. Fresh vegetables are harvested throughout the seasons such as cabbage, cucumber, spinach, onion, burdock, carrot and sweet potato.
Specifically, to "meal of Miyakonojo"
Craft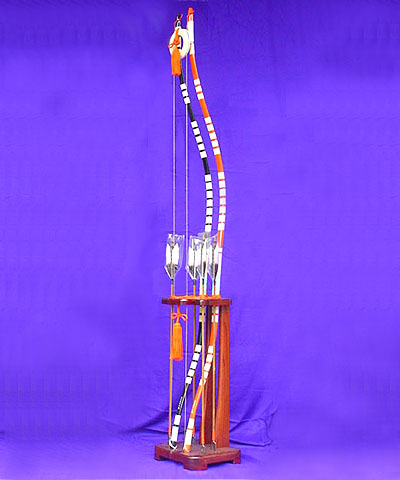 Dai-kyu (Great bow)
Dai-kyu (Great bow) of  Miyakonojo, which boasts a 90% share of the whole country, is designated as a traditional craft. There are many good quality bamboos in Miyakonojo, and it is made by making use of it, and the excellence is widely known, and it has become famous as a production center for Japanese bows. In Miyakonojo City, a national convention on archery is held every year. There are also places where you can visit some of the manufacturing facilities, and you can get in touch with the culture.
For details, Miyakonojo Yumi(bow) Manufacturing Cooperative Association's web site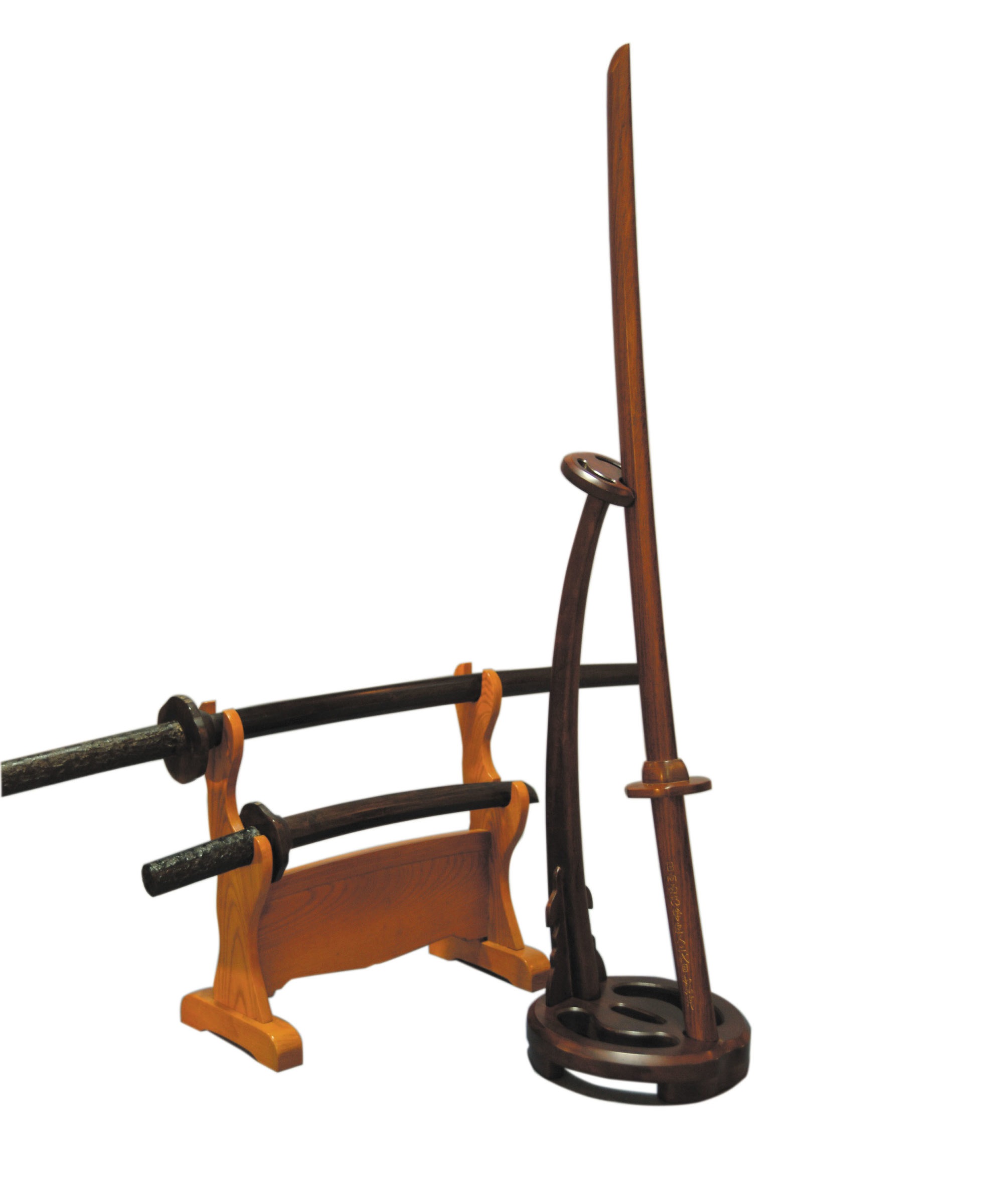 Boku-to (Wooden sword)
In the Miyakonojo district, there are many logs calculated from the old days, and it is said that the beginning of making wood swords in Kazuyoshi Aramaki in the Miyakonojo area in the early Taisho period in search of the rich logs.
The tradition has been carried over to the present day, and in addition to wooden swords as practical goods, wooden swords of various styles that are found in history, crafts that make use of the wood of high-quality materials such as snooke and ebony and wooden swords of artistic works are also manufactured. You The town castle wooden sword, which boasts most of the production in the country, is exported overseas and is produced by traditional craftsmen.
furniture
Miyakonojo furniture is said to have been shaped as a production center since around 1940. Box furniture began to be manufactured with the abundant timber resources of Miyakonojo. The Toki Furniture Industry Association, which consists of eight furniture makers, is engaged in a tree raising promotion business and holds manufacturing lessons.
In addition, the Tojo City Library, which has won the Good Design Award, uses lots of wood, and the Tojo Furniture Industry Association is also involved in the construction furniture construction, etc. to show the quality of the Tojo furniture.
Pottey
At Miyakonojo, pottery from China and pottery made at famous local production areas are excavated. The presence of the Shimadzu family and the etiquette of samurai tea ceremony have made pottery production even in Miyakonojo. There is also a place where you can experience pottery in Miyakonojo, which is a popular tourist attraction.
Pottery workshops
Nakakiri Touen
Miyakonojo tarou kama
Tougei Koubou Yuki-no-tou
Miyakonojo City Yamada-cho Yamada 4987-2
Phone: 0986-64-0448
Miyakonojo City Yoshinomotocho 5105-17
TEL 0986-3-31230
Go to Miyakonojo taro kama's Site
Miyakonojo City Takajo Town Ishiyama 3966
TEL 0986-58-6150
Go to Yuki-no-tou's site
Beverage
Shochu
Including Kirishima Shuzo which established famous brand nationwide, there are Miyakonojo Shuzo, Oura Shuzo and Yanagida Shuzo, and Miyakonojo is one of the nation's leading shochu producing areas. Many shochus with individuality are manufactured.
Kirishima Factory Garden is a "garden park with a blend of industry, culture and contact facilities" established by Kirishima Shuzo. There are brewing facilities for shochu and craft beer on site, and various other facilities such as cultural facilities, event facilities, and restaurant facilities are also developed.
From here, we will send out various kinds of "Tokimeki" as "contact media". Miyakonojo Shuzo's Ms Garden operates "Kaze-Mori-A hospitality space played by the sky-." The concept is to provide a healing space where people can spend their time in halls and cafes. There is also a coffee shop and select shop, and also sells vegetables and processed products such as lettuce and basil (dressing, ruccola sausage) by their own hydroponic culture.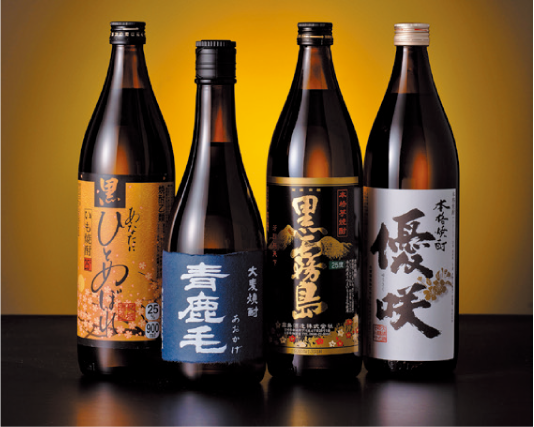 Tea
Miyakonojo is a basin, but its climate is suitable for tea cultivation, and it seems that tea making has flourished since the Edo period. It boasts the largest cultivation area in Miyazaki Prefecture.
Related facilities /Business groups