A historical museum built on the site of Gassan Hiwa Castle, where a number of battles took place
Gassan Hiwa Castle is said to have been built by the commander Kimotsuki Kaneshige during the Nanboku-cho period, and Hongo Tadasuke, the 8th lord of Hongo clan who settled the Miyakonojo basin, spent his last years. Its apperance imitates the Inuyama Castle with three-tiered tower structure, where you can see not only Miyakonojo Basin but also Kirishima Mountains and Sakurajima from the observatory.
The museum built on the site displays historical and folk material from Jomon period to the modern times of the former Takajo town.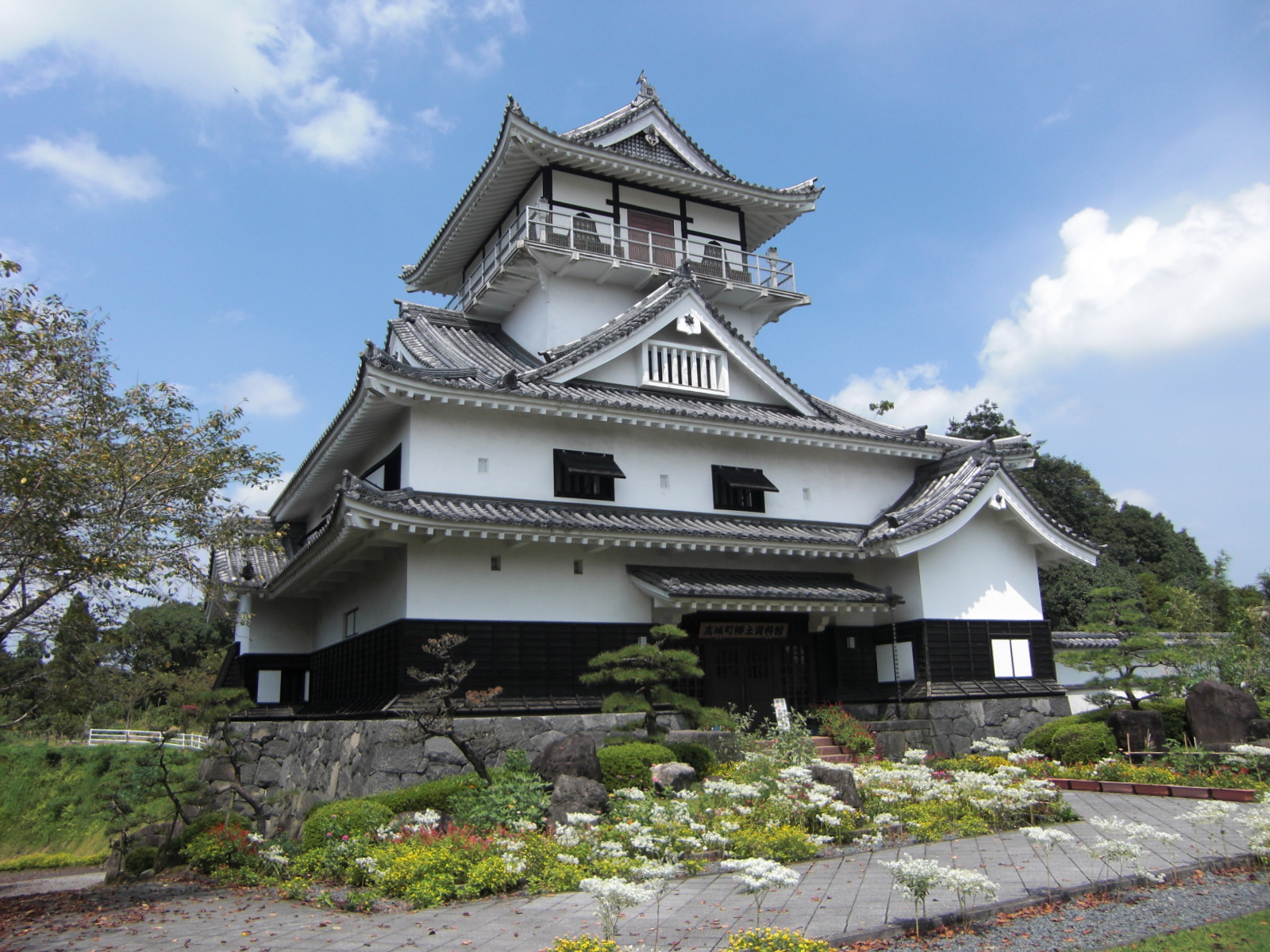 Facilities
Address
2643-5 Oide, Takazaki-cho, Miyakonojo-shi, Miyazaki
Tel
0986-58-5963
Hours
9:30 AM to 5:00 PM
Closed on
Mondays (If Monday is a holiday, then the following Tuesday)
New Year's holidays (Dec 29 to Jan 3)
Parking
Parking available
Access
Approximately 5 minutes by car from Miyakonojo IC, Miyazaki Expressway.
About 5 minutes walk from Takajo Kamimachi bus stop, about 30 minutes bus ride from JR Nishi Takajo Station.
About 5 minutes by car from JR Yamanokuchi Station.