Free admission and parking! A friendly ranch in the great nature
Takachiho Ranch is a place you can feel the nature by playing freely on the green grass like a carpet.
In addition to the ""Animal Interaction Land"" where you can play with sweet Jersey calves like Bambi and sheep, there are milking and horseback riding experiences on the weekends, as well as butter and sausage making workshops. Experiencing dairy farming becomes very familiar.
Since Takachiho Ranch was established so people can familiarize with the cattle, there is no entrance or parking fees.
The whole family can enjoy eating, playing, and experiencing together.
In addition, the ranch is engaged in the first biomass business in the livestock industry of western Japan, fermenting and decomposing livestock manure that is discharged every day to produce methane gas and liquid fertilizer, supplying about 60% of electricity used in the dairy sector. The liquid fertilizer is returned to the farm and is used to make food for the cattle.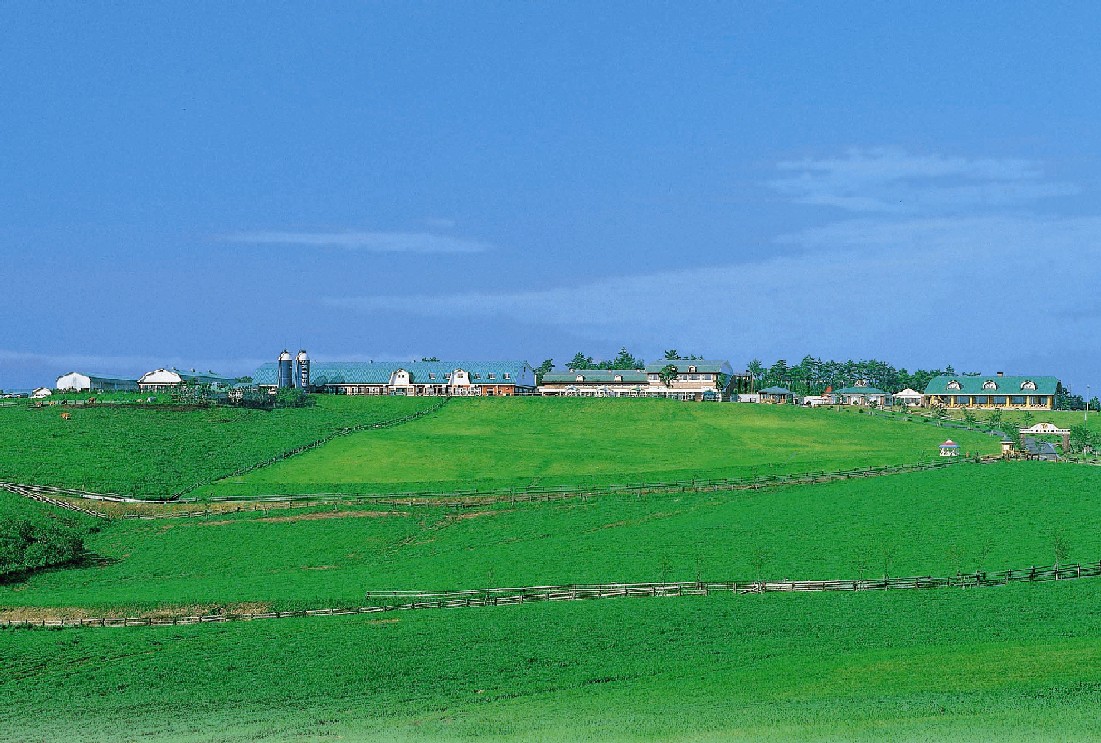 Precautions
*In order to prevent contagious diseases, pets (excluding guide dogs and service dogs) are not allowed in the museum.
*The business hours and closed days may be different from the information on the website. Please check the following official website for the latest information.

Facilities
Address
5265-103 Yoshinomoto-cho, Miyakonojo-shi, Miyazaki
Tel
0986-33-2102
Hours
April to October: 9:00 AM to 5:30 PM
November to March: 9:00 AM to 5:00 PM
Restaurant Hours: 10:30 AM to 4:30 PM
Closed on
Please confirm the days closed on the official website.
Takachiho Ranch Official Website
Parking
Regular Vehicles: 1020 slots
Coach Bus: 20 slots