Selected as Japan's Top 100 Waterfalls and Japanese Geopark!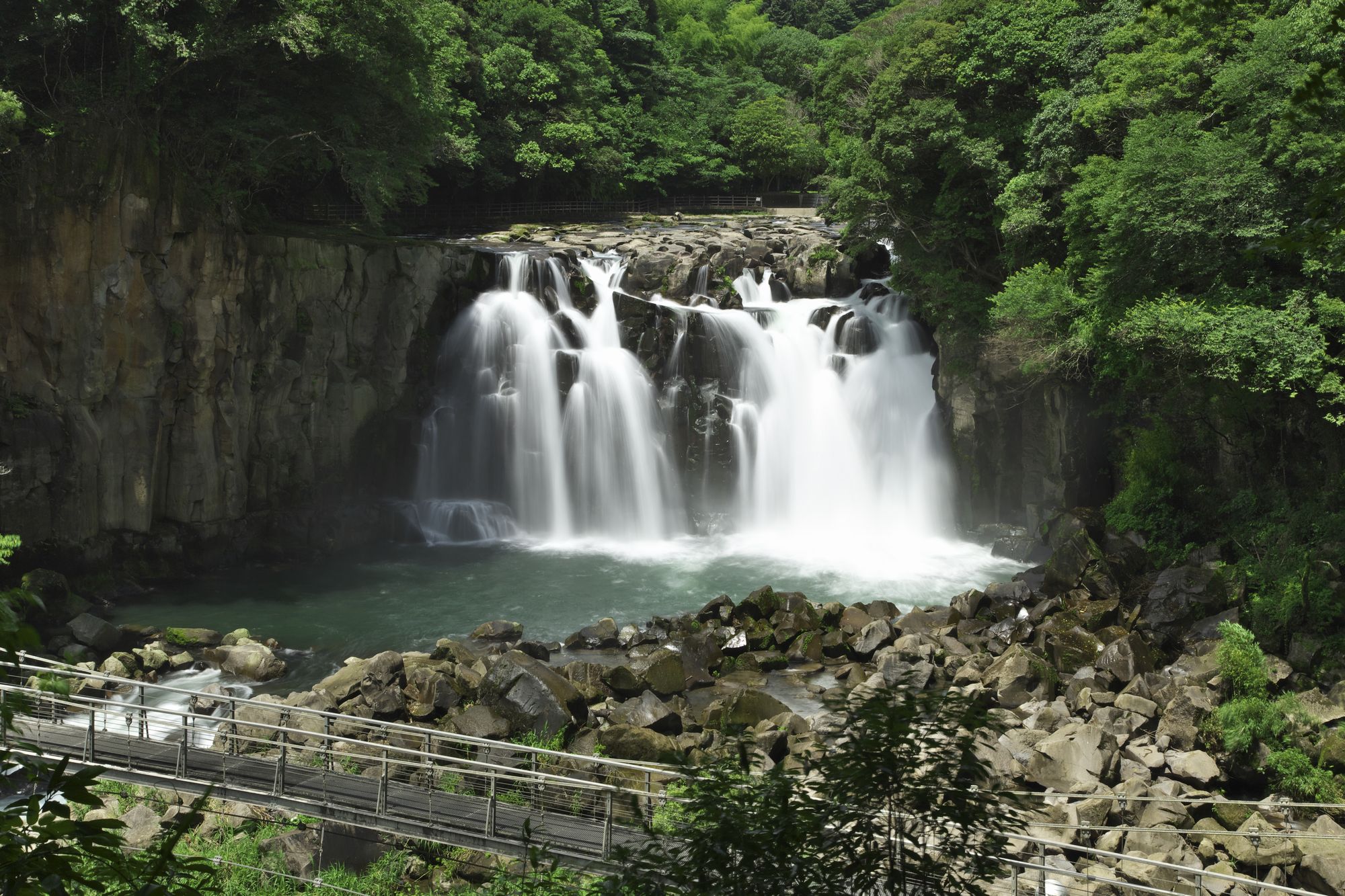 Sekinoo Falls is located on the Shonai River, a tributary of the Oyodo River. There is a suspension bridge in front of it, where you can see the waterfall up close, or you may even be able to see a rainbow depending on the direction of sunlight and water splashes.
There is also a group of potholes upstream of the waterfall, a collection of small bottle-like holes spread over 600m long and maximum width of 80m. For its incomparable scale and the large number of potholes in the world, it has been designated as the national monument in 1928 as well as Japan's Top 100 Waterfalls.
Above the potholes upstream of the river is the Green Village. The Green Village consists of cottages, tennis court, swimming pool, and BBQ facilities. You can also do Nagashi Somen (flowing noodles) in the summer.
The Potholes
施設情報
Address
6843-20 Sekinoo-cho, Miyakonojo-shi, Miyazaki
Tel
0986-37-3405
Parking
Please use the parking lot of "Taki no Eki Sekinoo".
Refer to this page.