It is a merchant house built in about 1900 and registered as a registered tangible cultural property of the country. We perform various events depending on the season.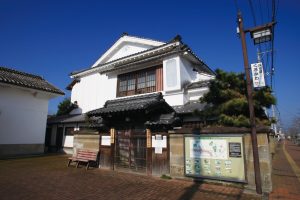 This museum was built by Goto Ike, a branch from Goto Honke, with his son, Gohei, around 1900, and it has already been over 100 years. The main building created by the Goto branch family with such history has been highly rated both historically and architecturally and has been registered as a national registered tangible cultural property.
Location
2857 Takajo Takajocho Miyakonojo City Miyazaki Pref.
Phone 0986-58-6900
There is a parking lot