Waterway created in the spot that once was rough
"Oyodo River" that represents Miyazaki once had a rapid stream known as Kannonse. It was a difficult site for logistics since ships couldn't pass through between the bedrock and the waterfall beyond it, and Hisatomo, the 22nd lord of Miyakonojo Shimazu clan decided to create a waterway.
The Kannose waterway of 90m long was completed in 2 years, from 1791 to 1793 (Kansei 3 to 5). In 1922, another waterway was carved on the Takajo side.
As the amount of water changes depending on the season, you can see the clearest image during December to February.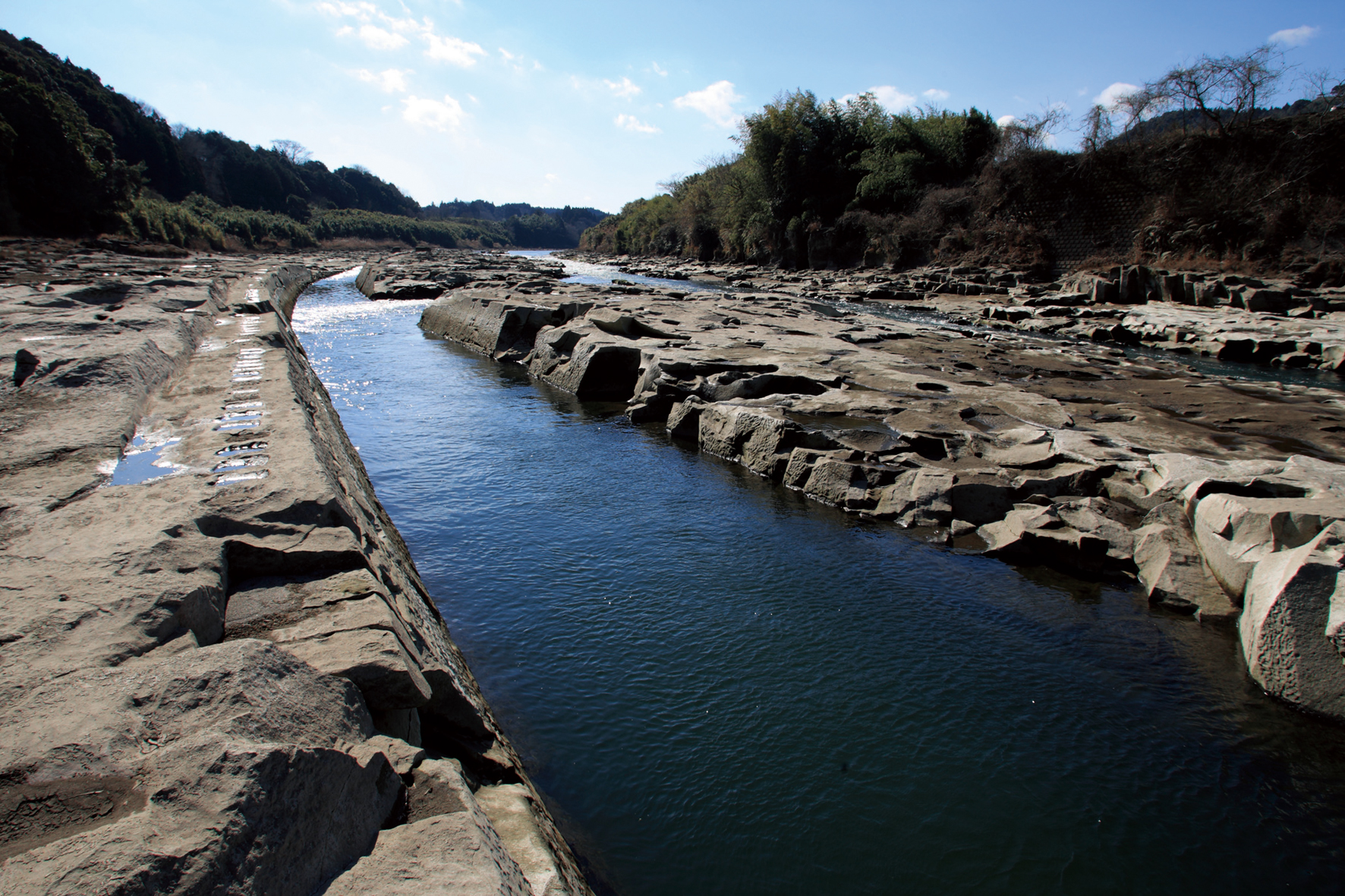 Facilities
Address
Nawaze / Arimizu, Takazaki-cho, Miyakonojo-shi, Miyazaki
(approximately 60 minutes by car from the Miyakonojo city center)
Tel
Parking