A view point overlooking Miyakonojo, selected as Japan's Top 100 Night Views
Kanemidake Park is located on the summit of Mount Kanemi (altitude 472m) on the border of Miyakonojo and Nichinan City. You can see the Kirishima Mountains in the distance, and the night view is especially remarkable, as it has been selected as Japan's Top 100 Night Views. In the early morning from autumn to winter, you can also see the sea of clouds surrounding the Miyakonojo basin. There is also ""Ama no Kaneyama no Kane (Bell of the heavenly gold mountain)"" in the shape of a heart, to purify the souls of visitors and bring their wishes and hopes to heaven.
Miyakonojo Basin is said to be suitable for sky sports, therefore Kanemidake Park is also used as a takeoff base for hang gliding and paragliding, where they hold the ""South Kyushu Hang Gliding Competition"" every November.
In Mount Kanemi, you can observe birds called the grey-faced buzzard of the family Accipitridae around the beginning of October. You can see the famous ""Migration of grey-faced buzzard"" as they migrate further south.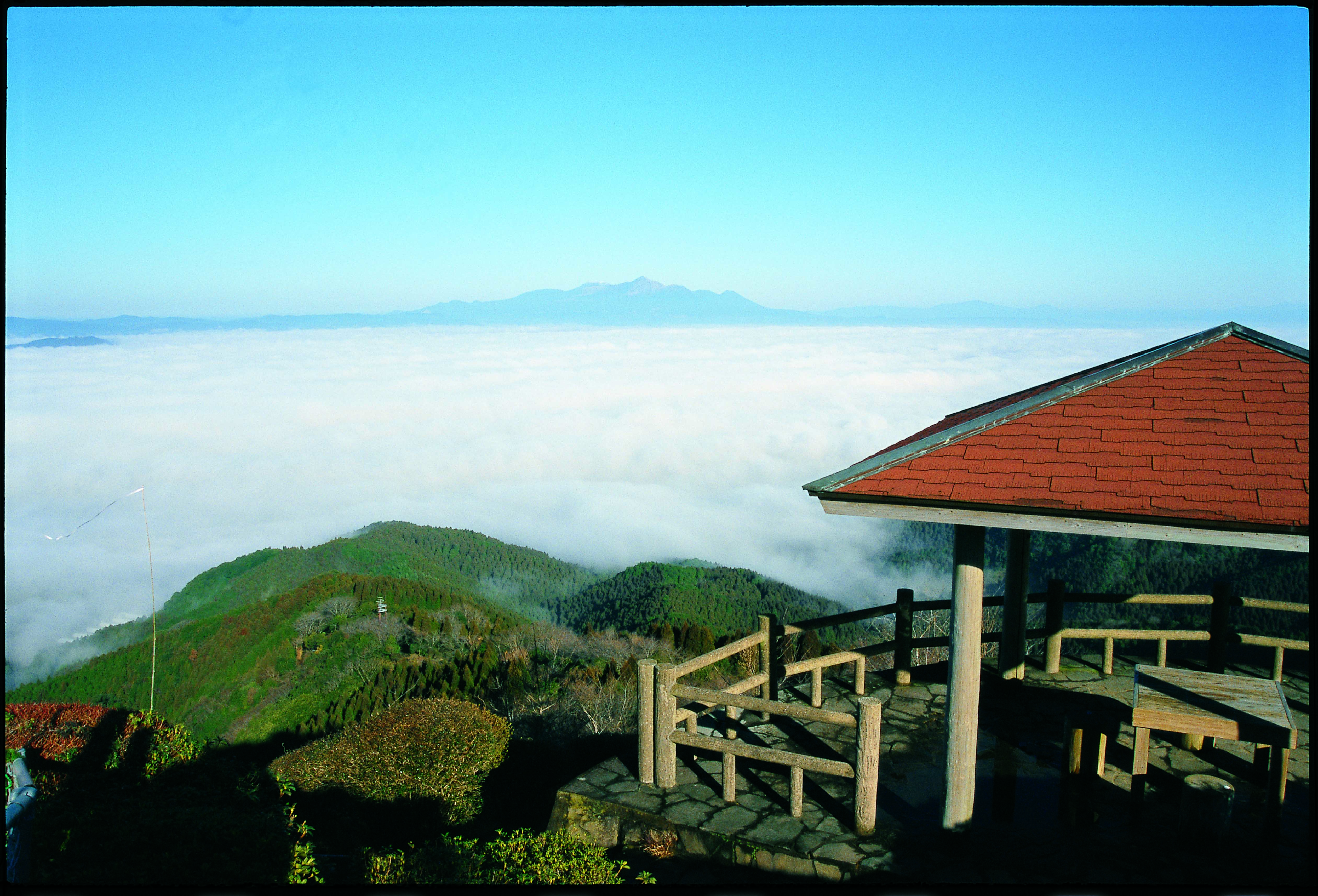 Facilities
| | |
| --- | --- |
| Address | 11449-60 Umekita-cho, Miyakonojo-shi, Miyazaki |
| Tel | 0986-39-0334 (Nakago Chamber of Commerce) |
| Access | Approximately 30 minutes by car from Miyakonojo IC, Miyazaki Expressway |