Various souvenirs and fresh local produce from the prefecture!
The national route 269 is called "ni roku kyu (for the numbers)" connecting Miyazaki and Miyakonojo City, also has a nickname "Aoidake Valley Line." Michi no Eki Yamanokuchi has a great presence as the rest area and restaurant located in the middle of the Aoidake Valley Line.
The specialty shop that looks like a log cabin sells local agricultural products and processed foods, where exhibition and information of Yamanokuchi Town are also available.
Enjoy the cuisine unique to Yamanokuchi Town
*The business hours and closed days may be different from the information on the website. Please check the following URL for the latest information.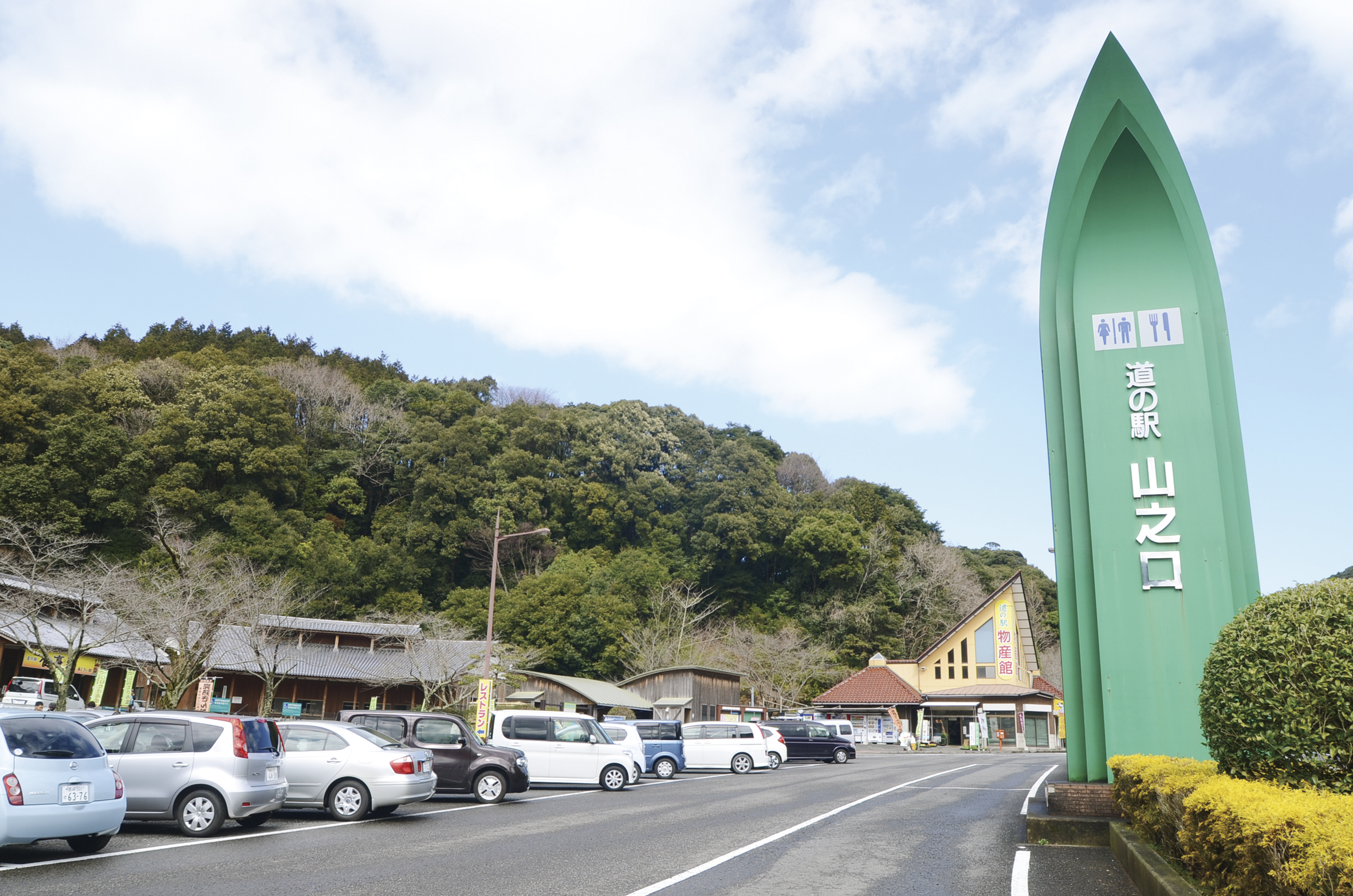 Facilities
Address
2304-6 Yamanokuchi, Yamanokuchi-cho, Miyakonojo-shi, Miyazaki
Tel
0986‐57-5222
Hours
March to October: 9:00 AM to 7:00 PM
November to February: 9:00 AM to 6:00 PM
Closed on
December 31, January 1
Parking
Oversized Vehicles: 34 slots / Regular Vehicles: 40 slots
URL
http://www.btvm.ne.jp/~yama-269/
Approximately 10 minutes from Yamanokuchi Smart IC, Miyazaki Expressway

Restaurant Ajisai Kan
Enjoy the cuisine unique to Yamanokuchi Town
Address
2304-6 Yamanokuchi, Yamanokuchi-cho, Miyakonojo-shi, Miyazaki (Inside Michi no Eki Yamanokuchi)
Tel
0986‐57-5222
Hours
March to October: 9:30 AM to 7:00 PM
November to February: 9:30 AM to 6:00 PM
Sundays and Public Holidays 10:30 AM to 5:00 PM
Closed on
December 31, January 1
Parking