An accommodation facility with "Hot Spring for Beautiful Skin"
Located in Takazaki-cho, Miiyakonojo City, Laspa Takazaki is located in the Takazaki Sports Park, and is a facility for hot spring, lodging, and corporate or educational training. The quality of spring is sodium-bicarbonate/chloride, which creates "beautiful skin." Various baths are available, including a large bath, bubble bath, electric bath, cold bath, open-air bath, walking bath, sauna, steam sauna, waterfall shower, private family bath, and bath for special needs.
With Kyushu's first environment-friendly warm water swimming pool using geothermal heat, RV parking spot and lodging, it can accommodate variety leisure activities including training camps.
*The operation hours and closing may be different from the listing. Please check the following URL for updates.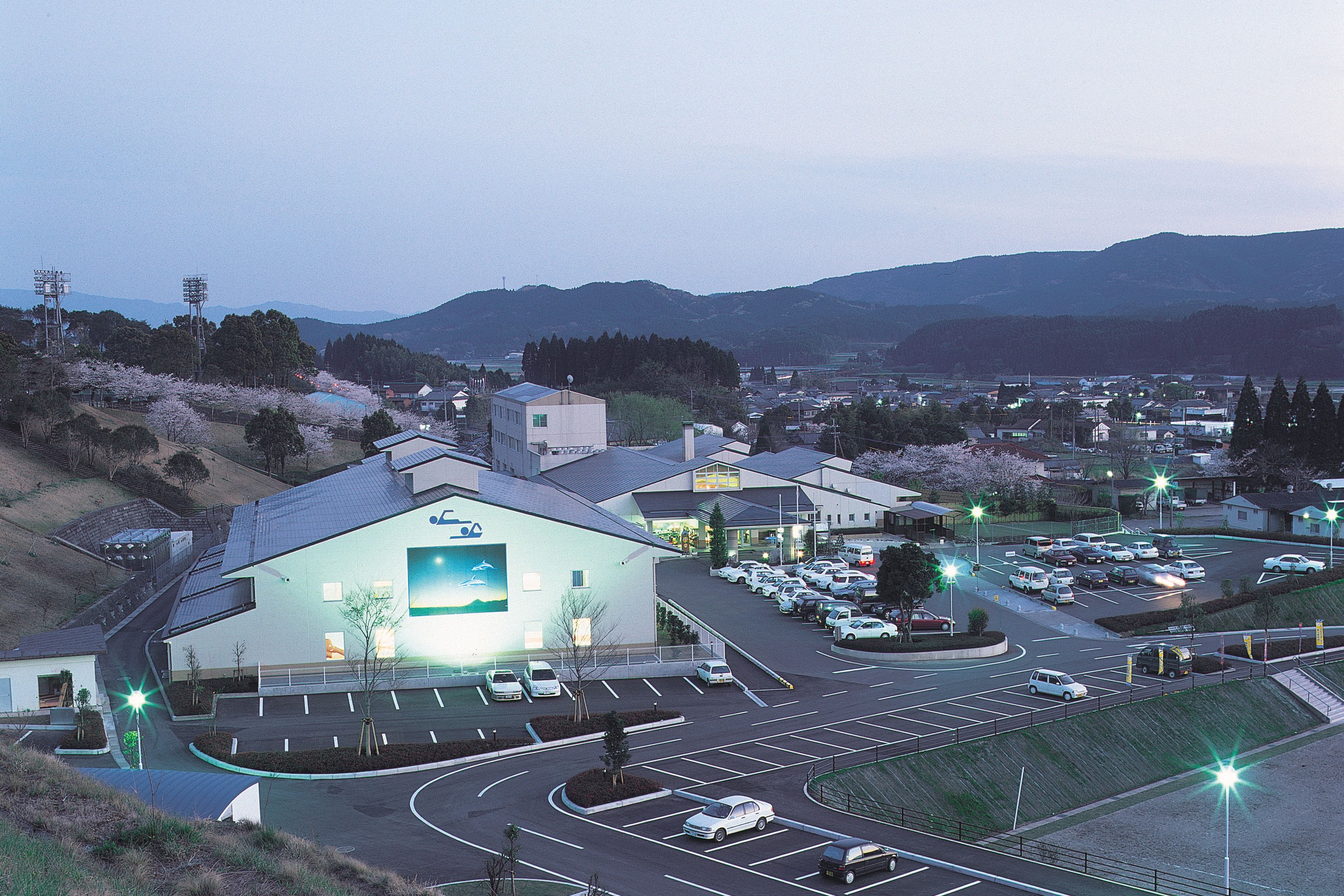 Facility Information
Address
1332-8 Omuta, Takazaki-cho, Miyiakonojo-shi
TEL
0986-62-5526
Hours
Large Hot Spring 7:00 AM to 9:00 PM (Last admission 8:00 PM)
Private Family Bath / Bath for Special Needs 9:00 AM to 8:30 PM (Last admission 7:00 PM)
Warm Water Swimming Pool Weekdays 10:00 AM to 8:00 PM (Last admission 7:15 PM) Sundays and Public Holidays 10:00 AM to 6:00 PM (Last admission 5:15 PM)
Closed on
Onsen Exchange Center (Closed on Third Thursday of Every Month) Closed on Thursdays from September 2019.
Chinese Cuisine "Seiran" (Closed on Thursdays)
Warm Water Swimming Pool (Closed on Thursdays)
Park Golf Course (Closed on Third Thursday of Every Month)
Observatory (Closed on Thursdays)
URL
https://miyakonojo-bonchi.com/laspatakazaki/