You can see the history of "the birthplace of Shimadzu" Miyakonojo. The historical materials related to the Miyakonojo Shimadzu are displayed at the Transfer Museum, including the registered tangible cultural property of the country and the main house which is a designated cultural property of the city.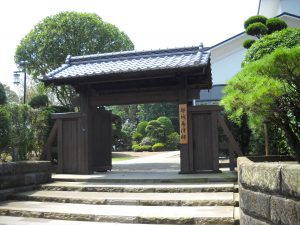 Miyakonojo Shimadzu House is a residence where the Miyakonojo Shimadzu has lived since 1879. In the site of about 4acre, there are a home, a kendo hall, an agricultural museum, a stone storehouse, and a capital city Shimadzu tradition museum. In the home, I introduce the life of the Miyakonojo Shimadzu family and the situation when Showa Emperor and Empress were stayed in 1973 (1973). The Miyakonojo Shimadzu Museum stores and displays over 10,000 huge historical materials donated by the Miyakojo Shimadzu family.
We also hold various events throughout the year, such as history lectures and chrysanthemum exhibitions.
In the house, a volunteer guide (free: reservation required) is a fun and entertaining guide.
Location
18 block 5 Hayasuzucho Miyakonojo City Miyazaki Pref.
Phone 0986-23-2116
There is a parking lot (free)